Coulson Electric Drive Compressors
Coulson electric motor driven compressors are offered in a wide variety of designs and sizes and are always custom built to the specific application. There is no limited "take what you get" approach with us!
Economic advantages
Electric motor driven units are best suited for locations where electrical service is readily accessible. The initial investment, ongoing maintenance, and cost of ownership are all significantly less than an equally capable engine driven machine. If electric is available at your location, it may be to your benefit to explore the virtues of an electric machine.
Fine-tune your production
Our electric driven compression units can be designed and packaged with some of the latest technology on the market, such as digital pressure gauges and variable frequency drives. This enables the producer to fine-tune production by taking advantage of automatic speed control based on desired pressures or volumes. Let our technology put an end to costly and time-consuming sheave replacement in the never-ending search for the perfect RPM. Smooth, consistent natural gas production is at your fingertips!
Quality components
Coulson units feature high-quality industry-standard components such as stainless steel tubing and forged steel pipe fittings for a more durable and longer lasting unit. Necessary safety features such as belt guards and safety shut-downs are always standard.
We Do That!
From basic reciprocating units to complex rotary-screw compressors, from standard green to finish coating in any color, we do that!
Get started today! Click here to receive a quote tailored to your application.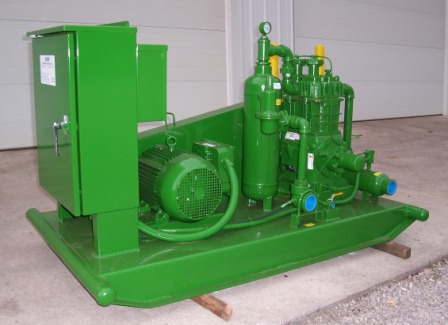 Basic Single Phase Electric Unit
Custom Two-motor Application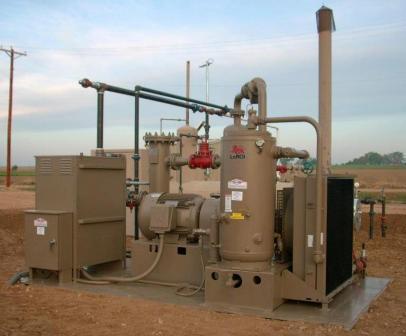 100 HP Rotary Screw Compressor
Related resources
Printable Product Datasheet